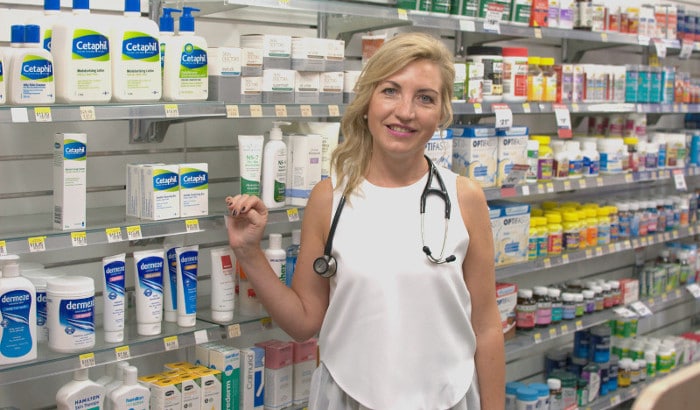 We are very excited to introduce Dr Nataliya Lishchenko who will be joining the team at Main Street Cosmetic & Skin!
Dr Nataliya is a friendly, warm, hardworking doctor who has been practicing in Australia since 2008.
Dr Nataliya graduated from the State Medical Academy in Ukraine in 2001. She obtained her degree and specialised in Obstetrics in Gynaecology in Ukraine in 2003. Dr Nataliya also has extensive training in Ultrasound Diagnostics.
After 3 years of working in the women's health field in Ukraine, Dr Nataliya and her husband migrated to Australia. On arrival, she started her medical career from scratch in Victoria. After passing Australian Medical Council examinations, Dr Nataliya completed her Australian internship and residential years in Western Health and Albury Wodonga hospitals.
Since 2010 after her son's birth, Dr Nataliya has worked in General Practice. She completed the Australian General Practice training in the Victorian Metropolitan Alliance and became a Fellow of the Royal Australian College of General Practitioners.
Dr Nataliya really enjoys working in General Practice field and has special interests in Women's health, Children's health and Aesthetics (skin care, skin therapeutics, anti-wrinkle injections).
Dr Nataliya is fluent in Russian and Ukrainian.
Click here to book an appointment with Dr Nataliya
Specialties:
Women's health incl. cervical screening, breast cancer checks, vaginal problems, STI screening, sexual problems, iron infusions, menopause advice and treatment, contraception, well women checks, medical terminations
Children's health incl. well baby visits, kids health check, common childhood infections, behavioural and developmental disorders, immunisations, adolescent health
Reproductive and sexual health incl. fertility checks and contraception
Contraceptive implants incl. Implanon, Mirena intrauterine device and copper IUD
Aesthetics incl. anti-wrinkle injections, fillers, Dermapen, RF needling
Maternity shared care
Support of breast cancer patients