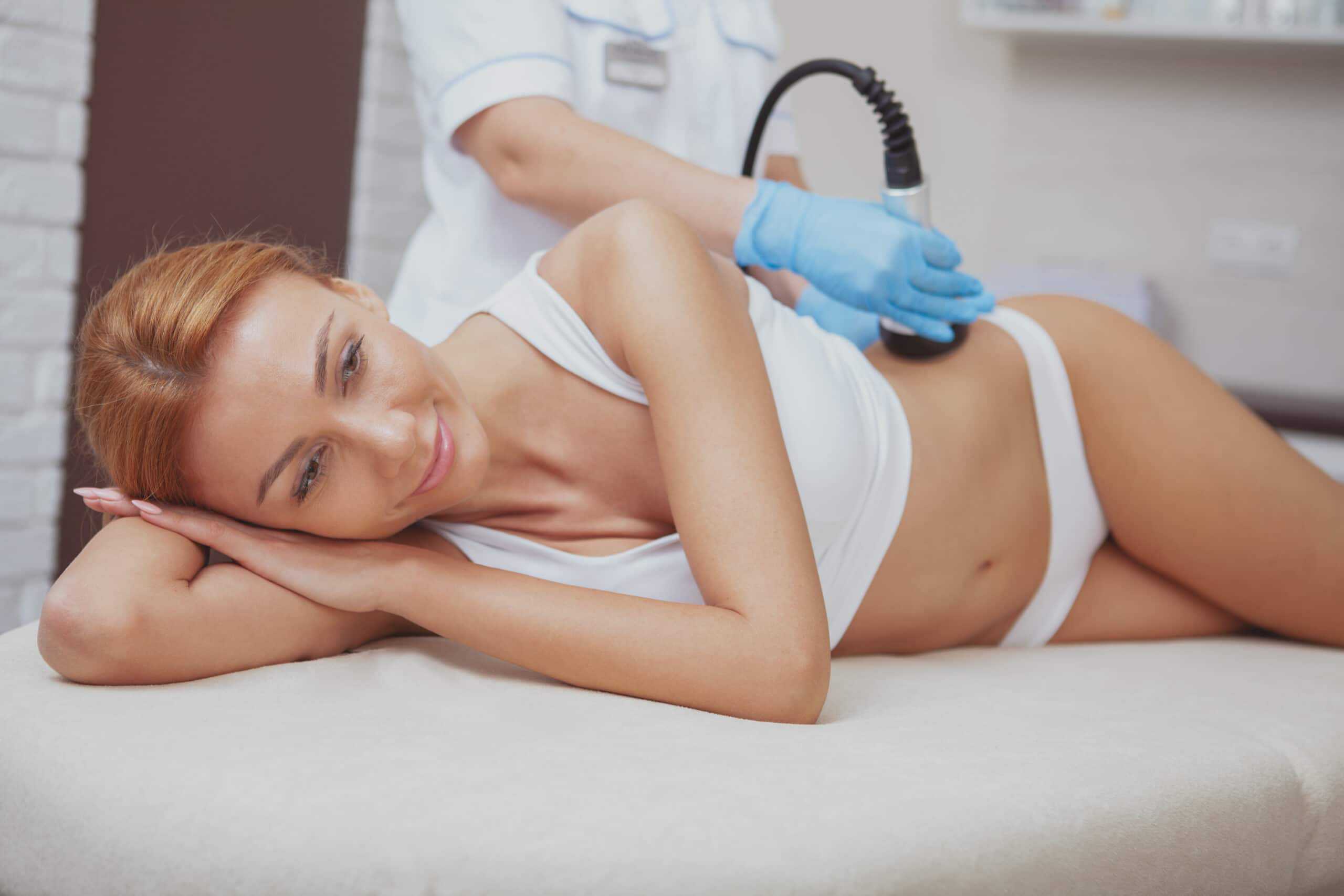 There are plenty of choices for reducing fat today, but not all produce the same benefits. If you are looking for a way to sculpt the body that offers natural and dramatic results, we have an excellent treatment option for you. Clatuu is a non-invasive, effective way to sculpt your curves. This innovative treatment takes the opposite approach of many fat reduction treatments today – instead of heating the treatment area to melt fat cells away, this treatment uses controlled cooling to destroy fat cells and create a smoother, leaner contour.
The lowdown on Clatuu
This procedure uses controlled cooling to freeze away stubborn fat cells and create a smoother, slimmer body contour in any area you choose. This device features 360° precision cooling that produces more precise contouring than other devices that use cryolipolysis for their body contouring benefits. The cooling action destroys fat cells in the treatment area so that the body can eliminate unwanted fat cells and you can achieve a smoother, sleeker body contour.
The magic of cryolipolysis
Cryolipolysis is a science based on the fact that fat cells freeze are more sensitive to cooling than other cells of the body. This allows for the destruction of fat cells without damaging other cells of the skin or body. The treated cells are eliminated by the body over time while healthy cells surrounding the treated cells remain untouched. Scientists discovered this dynamic when they found that children that sucked on popsicles developed dimples as fat cells in the area were eliminated. The findings led to studies on cryolipolysis that evolved into fat reduction procedures that avoided anaesthesia and surgery to achieve body contouring results.
The benefits of skin tightening
For some patients, fat reduction is just part of the equation. If you undergo fat reduction procedures and find that your skin does not conform to the new body contour, additional procedures may be required to achieve your full results. At Main Street Cosmetic & Skin, we offer different skin tightening procedures to enhance your body contouring results, including:
Ultraformer skin tightening, which uses focused ultrasound energy to work in the deepest dermal layers to lift and tighten the skin from the inside out
RF Treatments that work underneath the skin's surface to create a thermal effect to tighten the surface of the skin
Fractional laser treatments that stimulate the body's own healing processes to promote collagen production and skin firming benefits
Non-ablative laser procedures achieve a similar effect to fractional lasers but require a series of treatment sessions
The majority of our patients see the best outcome when they combine Secret RF, Ultraformer and Clatuu to contour and tighten simultaneously. However, Dr Anthony Rixon will advise you on the best way to combine treatments to maximise your individual results.
Treatment options
Clatuu can be used to treat a variety of areas in need of slimming and sculpting:
Abdomen
Hips and flanks
Lower back
Bra bulges
Upper arms
Thighs
This comfortable procedure takes around 40-60 minutes to complete, depending on the size of the treatment area. You will be able to head immediately back to your regular activities, as there are few if any side effects after this procedure.
It will be a few weeks before you start to see the results of your Clatuu treatment. It takes some time for the treated fat cells to be eliminated by the body and for the treatment area to start looking slimmer. It is best to wait about three months after Clatuu to schedule your skin tightening treatment since this is how much time it usually takes to achieve the full results of your body contouring procedure.
Don't hide those problem spots under clothing any longer, with effective body contouring options now available. When you combine Clatuu with a skin tightening treatment, the results tend to be even more impressive. To find out more, contact us today on 03 9739 3830.