Dr Eeshara Vithana
MBBS, FRACGP, MSc, MD, DIPLOMA IN AESTHETIC MEDICINE, FELLOW OF AUSTRALIAN INSTITUTE OF DERMATOLOGY (FAID)
Dr. Eeshara graduated from University of Peradeniya, Sri Lanka in 1997, then completed a Masters of Medicine (MSc) in 2003 followed by a Doctorate in Medicine (MD) in 2008 at the University of Colombo, Sri Lanka.
Arriving in Australia in 2010, he completed a post-doctoral fellowship at Monash University in 2011 and Fellowship of Royal Australian College of General Practitioners (FRACGP) in 2015.
Dr. Eeshara obtained a Fellowship in Dermatology from Australian Institute of Dermatology in 2019. He has extensive experience in Skin Cancer Medicine, skin cancer checks, skin excisions and specialises in  dermatological conditions including psoriasis, acne, rosacea, eczema, allergies, hair and nail conditions.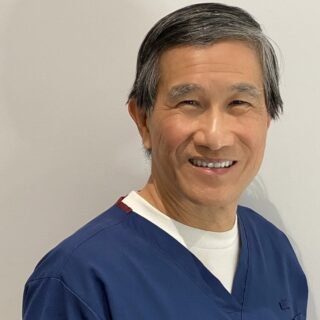 Dr Bryan Lim
Dr Bryan Lim has over 25 years experience as a cosmetic physician and trainer in lasers and injectables and over 15 years experience in skin cancer medicine and surgery. He initially had his own cosmetic practice in Singapore, and later trained doctors and nurses throughout a large chain of practices in Singapore, China, Indonesia, Vietnam. He has been practicing cosmetic and skin cancer medicine in Australia for the past 15 years.
A Fellow of the American Academy of Dermatology and International Society of Dermatologic Surgery, Dr Bryan Lim has lectured at Monash University and has been a trainer for the American Academy of Aesthetic Medicine and an examiner for the Royal Australian College of General Practitioners.
Dr Bryan Lim's experience enables him to expertly and successfully perform laser treatments on a wide array of medical and cosmetic conditions. He is experienced in treating acne, melasma, facial vessels and redness, pigmentation, scars, psoriasis, difficult warts and fungal infections of the nails. He is a specialist in the use of platelet-rich plasma (PRP) treatment for hair loss (male and female), scars and skin rejuvenation, and a specialist in facial and body shaping.
He runs the Australasian Anti-Ageing Academy and educates dermal clinicians, nurses and doctors in the use of laser technology.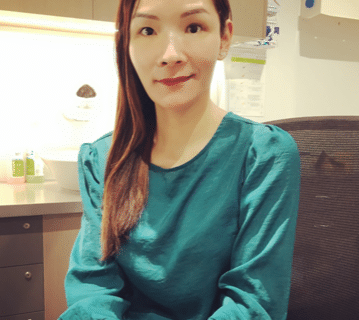 Dr Rainbow Fung
MBBS, FRACGP, PGDip in Paediatrics, Prof.Dip.Dermoscopy, ,Prof.Dip.SCMed, Prof.Dip.AesthMed
Dr Rainbow graduated from the faculty of Medicine at the University of Hong Kong. With her interest in family medicine, she worked as a GP for a number of years in Hong Kong. She had formal family medicine training in Hong Kong and became Fellow of Royal Australian College of General Practitioners.
Rainbow enjoys all aspects of General Practice, Child health, Women's Health, Weight Management, and Mental Health. She has special interests in skin disease management and Skin cancer medicine.
She has professional diploma in paediatrics,  Professional Diploma of Skin cancer Medicine, professional diploma of Aesthetic medicine, complex certificate of skin cancer surgery principles, diploma of dermoscope, Certificates in aesthetic medicine ( American Academy of Aesthetic medicine)
She is undergoing further study in diploma of dermatology ( university of Cardiff, UK ) and master in skin cancer ( University of Queensland).
Outside work, She is a music lover and enjoys singing and playing musical instruments.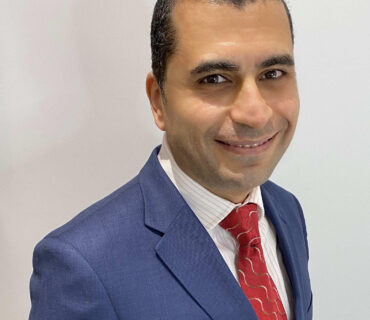 Dr Maged Boules
Dr Maged Boules M.B. CH.B, FRACGP, has been practicing in Australia as a GP, since 2005. Prior to this, he practiced as an Orthopaedic Surgeon in Egypt.
Since moving to Australia, Dr Boules has practiced in rural Victoria and following this, he practiced as a full-time Skin Cancer Doctor in the south coast of NSW, and then in the South Eastern suburbs of Melbourne.
He is a fellow of the RACGP and has a Diploma in Skin Cancer Medicine & Surgery and Advanced Clinical Certificate of Dermoscopy from the Skin Cancer College of Australasia.
In his own time, Dr Boules enjoys reading, going to play table tennis and soccer, & he has a keen interest in Arabic drama and music.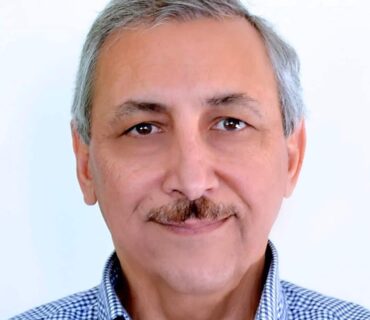 Mr Thair Al-Dujaili
Mr Al-Aujaili is a General Surgeon with interests in gastrointestinal surgery and endoscopy, including gallbladder, stomach and colon surgery, hernias and anorectal surgery, management of oesophageal reflux disease, in addition to thyroid and breast surgery his major interest is in obesity and metabolic surgery.
He graduated from the Faculty of Medicine in Baghdad, Iraq and completed his training in Iraq, Ireland and Australia.
He has extensive experience and training in gastrointestinal endoscopy, advanced laparoscopic surgery, with a special interest in sleeve gastrectomy and gastric bypass for the management of obesity, and revisional surgery for failed weight loss procedures.
Mr Al-Dujaili has been practising as a General Surgeon for 24 years and worked in advanced surgical centres in Iraq, Dubai and Australia. He worked in Portland for 3.5 years, in both public and private settings, before re-relocating with his wife to Shepparton to join the Shepparton Surgical and Endoscopy Group and operate at Shepparton Private Hospital.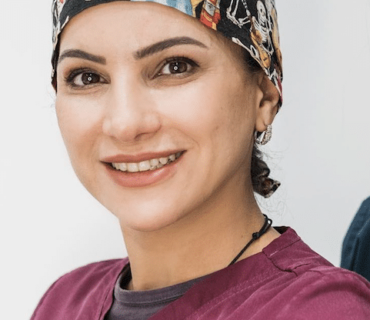 Dr Wod Al Khateeb
Dr. Wod Al Khateeb MBBS (Bachelor of Medicine, Bachelor of Surgery), ABAM (American Board of Aesthetic Medicine), FRACGP (fellowship Royal Australian College of General Practitioners) is an experienced and certified cosmetic physician who is currently based in the city of Melbourne. She expressively believes in the principle that science and technology go hand in hand and cosmetic care should be affordable and available to everyone.
She has had the opportunity to travel the world to attend courses, workshops and webinars to learn about the newest technology and the latest innovations in Cosmetic care and plastics.
She has had the honor to work with the best plastic surgeons in the world such as Professor Dr Jean-Marie Servant and Daniel Marchac in Abu Dhabi, United Arab Emirates.
She was awarded the Certificate of Diplomat of the American Board of Aesthetic Medicine after passing the required course of study, hands on patient training (thanks to Dr. Mason Dang) and examination, in 2010, in San Diego, Ca, USA.
In her spare time she loves to cook for her family and read books.
We are so very excited to have her onboard!