Cosmetic Services
MICRODERMABRASION
Microdermabrasion is a safe, quick and effective way of improving the quality of your skin. Treatments have little to no downtime and leave your skin feeling soft, smooth and refreshed.
Microdermabrasion is a general term used to describe the application of a rough tip (diamond tip) to buff away dead skin cells from the surface of your skin. Whilst the rough tip is moved across the skin, a gentle vacuum sucks the unwanted skin away, gently exfoliating the skin. This technique can be used on all areas of the body including the face, chest and back. Treatments can be tailored to individual needs and are suitable for all skin types, even the most sensitive.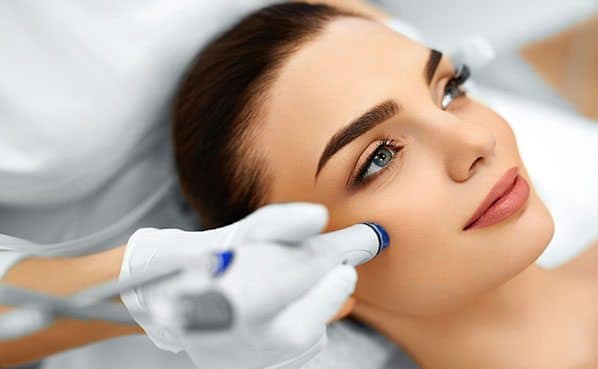 While autumn has arrived, your skin may still be suffering the effects of the damaging summer sun and sand. At Main Street Cosmetic and Skin, we offer a variety of rejuvenation treatments to revive dull summer skin and get it

At Main Street Cosmetic and Skin, you will receive personalised advice, a tailored treatment plan specific to your needs and wants, and real results! Our experienced cosmetic doctors and nurses take the time to get to know you and your skin,
What can Microdermabrasion treat?
Fine lines

Wrinkles

Age/sun spots – sun damage

Acne scarring

Enlarged or open pores

Blackheads and whiteheads

Dull skin

Congested skin

Oily skin
What are the benefits of Microdermabrasion?
Removes top layers of dead, dull skin, leaving skin bright, smooth and rejuvenated

Reduces superficial pigmentation

Reduces the appearance of fine lines and wrinkles

Unclogs and reduces the size of pores

Reduces the appearance of acne scarring

Evens out texture and tone

Stimulate the production of collagen, having a plumping effect on the skin

Simulates lymphatic drainage, detoxifying the skin
How much does Microdermabrasion cost?
To book a facial Microdermabrasion treatment with our Cosmetic Nurse or Dermal Clinician, call us on