Are you searching for solutions to leave your intimate areas feeling refreshed?
Search no further.
There is no denying that ageing can cause the body to experience a lot of sudden changes. As menopause creeps quickly and quietly, many women have been looking for strategies to treat vaginal issues that cause irritation or pain. You can get the desired vaginal rejuvenation you deserve with the help of our Mona Lisa Touch treatment.
Numerous non-invasive methods for vaginal rejuvenation have been introduced recently. One of the most popular non-surgical methods for helping women restore moisture and youth to their intimate areas is the Mona Lisa Touch.
With Mona Lisa Touch, women can fight the ageing effects on their intimate areas by using fractionated CO2 laser technology. This non-invasive laser procedure treats vaginal health issues like dryness and vaginal atrophy.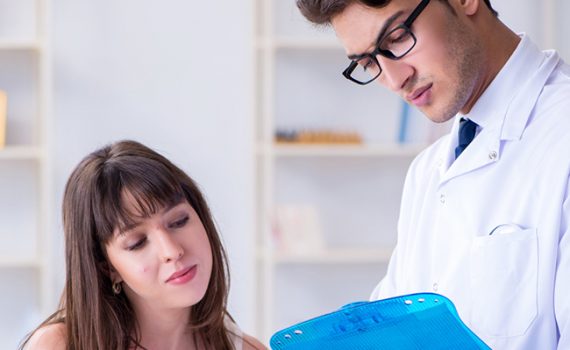 How Does Mona Lisa Touch Work?
Mona Lisa Touch's CO2 laser technology combines the highest level of efficacy with a low risk of adverse effects. This advanced laser procedure attempts to give patients the best outcomes available without requiring them to undergo surgery.
HI Scan V2LR, a specialised scanner, is used to perform Mona Lisa Touch procedures. The vaginal mucosa receives direct laser stimulation from this fractional CO2 laser pulse-powered device. The neo-collagenases in the vaginal region are activated by the laser's heat, which gently works on the vaginal walls while producing small, seemingly imperceptible lesions.
When the neo-collagenases are active, they start to reorganise and improve the components of the vaginal mucosa. Consequently, the vagina is therapeutically and efficiently rejuvenated, without having to resort to cosmetic processes.
What Vaginal Issues Can Mona Lisa Touch Address?
For several years now, many women have benefited from vaginal rejuvenation using the Mona Lisa Touch laser.
For a number of vaginal health conditions, including the following, this treatment has been shown to be reliable and effective:
Vaginal Laxity
One of the many benefits of undergoing a Mona Lisa Touch treatment is the restructuring of vaginal laxity following pregnancy or before menopause. This laser procedure can treat muscles, tissues, or walls of the vaginal canal that appear to be loose due to childbirth or the ageing process. Additionally, it can address skin laxity inside and around the vagina.
Vaginal Mucosa Dysfunction
Patients who have undergone Mona Lisa Touch treatments can restore the vaginal mucosa's functionality. When there is abnormal discharge, vulva-vaginal discomfort, or both, there is vaginal mucosa dysfunction. Vaginitis is another name for this.
Vaginal discharge is a part of the body's normal maintenance process for your genitals, however, it should be clear, milky and odourless. If not, it may be best to schedule an appointment with your gynaecologist for a checkup to determine whether Mona Lisa Touch is the best course of action for you.
Vaginal Atrophy
Vaginal Atrophy affects women's reproductive health by causing vaginal wall thinning, inflammation, and dehydration. Treatment of the Mona Lisa Touch can promote lubrication in the vaginal canal while treating vaginal atrophy. Additionally, it might lessen tissue irritation and thicken the vaginal walls.
The supply of collagen and elastin beneath the skin is stimulated by the use of fractionated CO2 laser pulse technology. Thus, this aids in promoting lubrication, hydration, or moisturisation of the vagina. The tissue and skin become more elastic and firmer due to increasing the production of collagen and elastin in the vaginal wall.
Vaginal Dryness
Vaginal atrophy must be distinguished from vaginal dryness. The latter frequently has the former as one of its symptoms. Vaginal dryness, on the other hand, is the drying of the vaginal tissues that cause dyspareunia. In contrast to atrophy, vaginal dryness may not involve tissue inflammation and vaginal wall weakening.
Treatments with the Mona Lisa Touch improve vaginal wall hydration. This lessens discomfort and agony during sexual activity.
The Mona Lisa Treatment is also used to combat:
Loss of Sex Drive

Urinary Inconsistency 

Urogenital Disorders 
Don't take a chance, get treated by a professional to feel your best today.
We are the best option for you if you're seeking a Mona Lisa Touch or skin specialist near me. You are definitely in safe hands with our professional and experienced medical staff that can assist you in various types of skin and cosmetic treatments, including anti-wrinkle treatment.
Call us at 03 9739 3830 or email us today at info@mscosmetic.com.au to schedule your consultation with us.
Book a complimentary cosmetic consultation with our Expert online here, or call us direct on