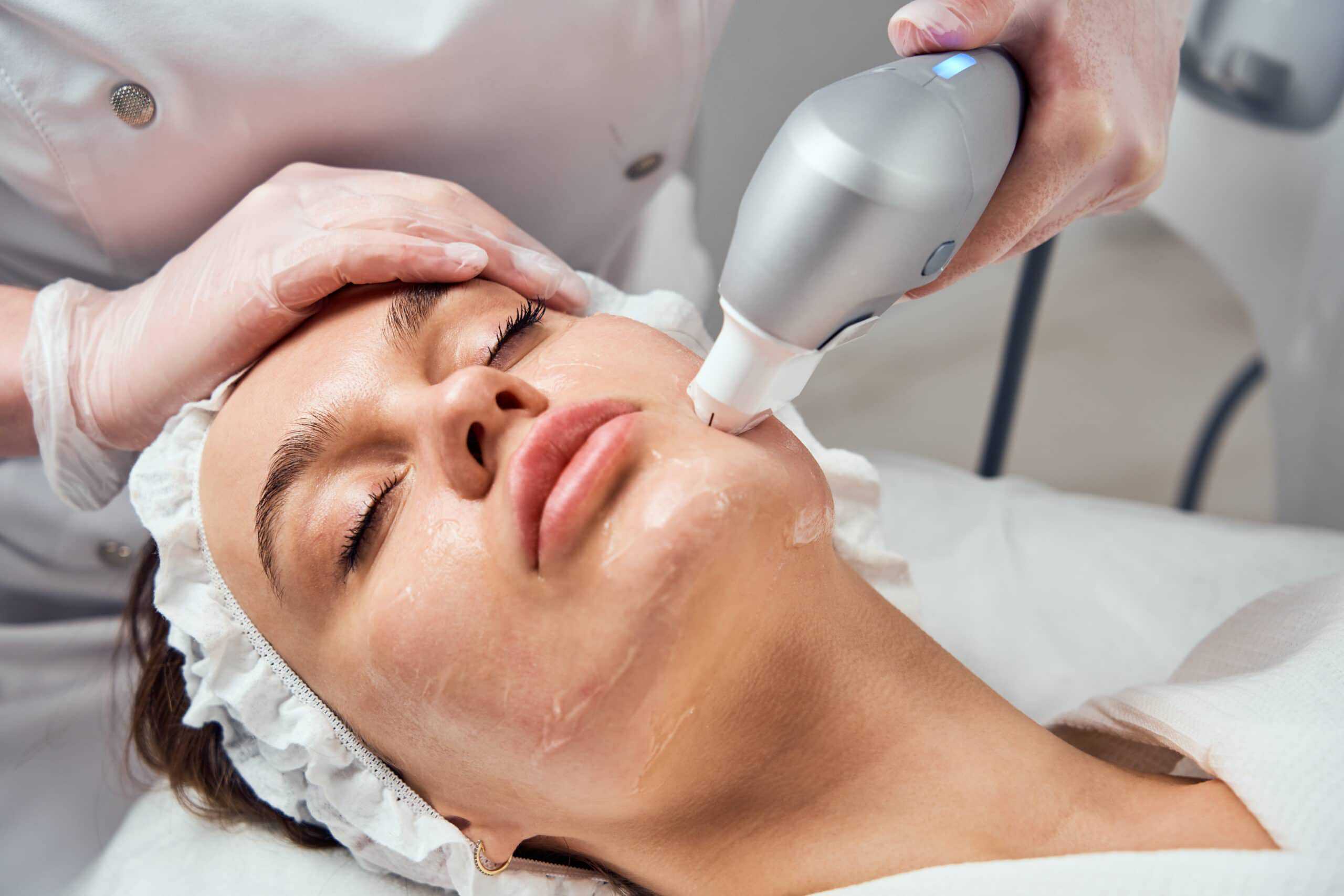 Ultraformer III is an effective method of skin tightening that has become a popular choice for patients at Main Street Cosmetic and Skin. This non-surgical treatment offers stellar results without any downtime afterward. While this procedure turns back the clock on your appearance when used alone, results can be even more dramatic when Ultraformer III is combined with other procedures. Check out these ways to make the most of your next Ultraformer III treatment…
What is Ultraformer III?
Ultraformer III is a revolutionary treatment that uses targeted ultrasound energy to tighten and firm skin. The ultrasound energy is delivered into the deep dermal layers without disrupting the outer dermis, producing dramatic, long-lasting results without discomfort or downtime. The procedure can be used to improve the appearance of any area of the face, as well as problem spots like the neck, chest, abdomen and upper arms.
Anti-wrinkle injections
Anti-wrinkle formulations are injected into the facial muscles that are responsible for the formation of some types of wrinkles. These treatments are frequently used to reduce the appearance of lines on the forehead, between the eyebrows and around the eyes. Half of our patients see results within three days and all see them within 10 days. Those results typically last three to four months before another procedure is needed. Anti-wrinkle injections can be performed at the same time as your Ultraformer III treatment, providing you with a way to meet more than one aesthetic goal at one time.
Dermal fillers
Dermal fillers are another injectable treatment that enhances your anti-ageing efforts. These treatments work by supporting the underlying dermal layers to smooth away wrinkles from the inside out. They can be a nice complement to your Ultraformer III treatment because they will reduce wrinkles around the nose and mouth while Ultraformer III restores the definition of your jawline and eliminates your double chin. These injections are generally performed about three weeks after your Ultraformer III treatment.
Other wrinkle treatments
Ultraformer III can also be used in combination with other wrinkle treatments, such as CO2 laser resurfacing and Secret RF. The laser is effective in addressing moderate to severe lines and sun damage, complementing the skin-tightening benefits of Ultraformer III. Secret RF does not reverse sun damage, but can be effective in smoothing away fine lines.
Pigmentation treatments
While Ultraformer III will tighten and smooth the skin, the procedure will not eliminate those brown spots on the face that can add to an aged appearance. Laser procedures can be added to your Ultraformer III treatment that will target the melanin in those age spots and make them disappear. At Main Street Cosmetic and Skin, we offer a variety of laser options that allow us to customise your procedure to your specific needs. See smoother, clearer skin after your treatment session by combining these two technologies.
Your recovery
Get positive results faster from your Ultraformer III treatment by combining it with our light emitting diode (LED) therapy. This procedure uses different wavelengths of light to penetrate the skin's surface and stimulate collagen production below. In addition, LED treatments can further minimize the appearance of fine lines and give your skin a healthy glow.
Ultraformer III is a popular anti-ageing procedure among our Lilydale patients. When we combine Ultraformer III with some of our other treatments, we can produce more dramatic results and address multiple aesthetic concerns at one time. To learn more about any of these treatments, call us today on 03 9739 3830.