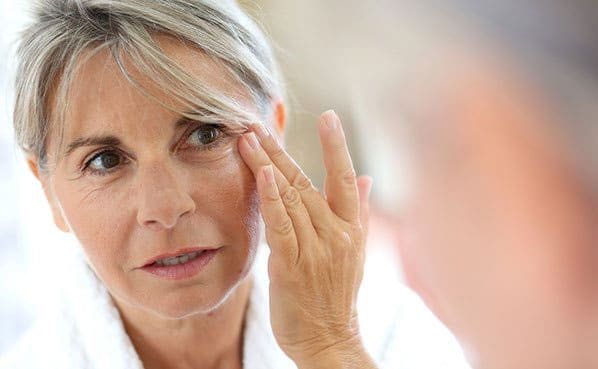 One of the most frequently asked questions we get is "what products are best for anti-ageing?", so we are here to let you know our recommendations for must-have products in your skincare routine to keep your skin looking fresh and youthful….
Must-have number one: SPF
SPF should be an important step in your skincare routine all year round, because clouds filter out sunlight but not UV rays. Up to 80% of the sun's light still penetrates through clouds. That's why people often end up with serious sunburn on overcast days if they've spent time outside with no sun protection.
We recommend La Roche-Posay Anthelios XL Ultra-Light Fluid Facial Sunscreen SPF 50+ stocked at Main Street Cosmetic and Skin.
Must-have number two: Vitamin C
Vitamin C isn't just good for your immune system it can also be great for your skin too. If you don't have Vitamin C in your skin care routine yet, you should definitely consider incorporating it. The antioxidant can help brighten the appearance of your skin. It's also helpful in terms of anti-aging and can give your skin extra hydration.
Vitamin C also helps to make your skin appear more even. Dark spots increase in frequency as our skin ages, so using a product formulated to fade them can help you achieve a more youthful appearance. Vitamin C can help brighten the appearance of skin (a.k.a. dark spots) over time. Definitely look for products formulated with this powerful ingredient, especially if you have dark spots.
We recommend The Skincare Company Vitamin C Serum stocked at Main Street Cosmetic and Skin.
Must-have number three: Vitamin A
Vitamin A, or retinol, a derivative of Vitamin A, helps with overall textural and tone improvement, and can be beneficial for numerous different signs of ageing. It helps with cell turnover, making skin look more youthful and helps to support skin's natural collagen and elastin, thus improving the appearance of fine lines and wrinkles.
We recommend Cosmedix Define Age-Defying Treatment with Hydroxy Acids & Retinol stocked at Main Street Cosmetic and Skin.