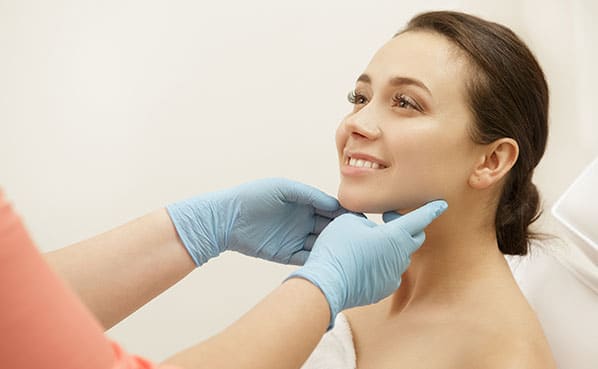 At Main Street Cosmetic and Skin, you will receive personalised advice, a tailored treatment plan specific to your needs and wants, and real results!
Our experienced cosmetic doctors and nurses take the time to get to know you and your skin, and to understand your aesthetic concerns and goals. They will work with you to develop a bespoke treatment plan based on your preferences, timelines and budget. We use state-of-the-art cosmetic and laser technologies and observe clinical protocols in a private and comfortable setting, but most importantly, we care.
Our skilled cosmetic practitioners have a holistic focus on skin surface issues & volume loss correction, skin care optimisation, nutrition and lifestyle habits to help you achieve fresh, natural and sustained results.
With our cosmetic injectables, advanced laser & skin services, we can combine various modalities to effectively treat ageing and other skin concerns – unlike most beauty & cosmetic centres. Furthermore, by staying current with advances in our industry, we use cutting-edge technology and techniques to deliver remarkable results.
Skin is our largest organ, but it very rarely gets the love and attention it deserves! Our skin forms our appearance and protective barrier, however, ageing, poor lifestyle and exposure to the elements deteriorate its smoothness, tautness, suppleness and radiance.
Typical concerns include acne, oily & congested skin, acne scars, dull & lacklustre skin, dry skin and eczema, wrinkles, folds, laxity, stubborn fat, cellulite, excessive sweating (hyperhidrosis), hyperpigmentation (age spots, freckles, melasma), redness, rosacea, broken capillaries, keloids, stretch marks, unwanted hair, and unwanted tattoo. For facial augmentation, typical goals include anti-wrinkle and dermal fillers.
We will go above and beyond to ensure you have a safe, comfortable and pleasant experience. We aim to consult, educate, assist and enable. We will never 'push' or place our interest above yours. This is our promise.
Main Street Cosmetic and Skin is located in the heart of Lilydale, on the edge of the Yarra Valley. Perfectly situated next to our sister business, Main Street Medical, and surrounded by great cafes and independent stores, our customers do enjoy making the most out of their visit to our clinic. We are the preferred cosmetic and skin clinic for many customers from the following nearby suburbs:
Mooroolbark

Coldstream

Yarra Glen

Croydon

Ringwood

Kilsyth

Chirnside Park

Bayswater

Wonga Park

Boronia

Montrose

Mt Evelyn

Seville

Silvan

Wandin
If you'd like to know more about Main Street Cosmetic and Skin or would like to discuss your aesthetic goal or concern, please don't hesitate to get in touch with us to reserve a free, no obligation, skin consultation with our cosmetic staff.