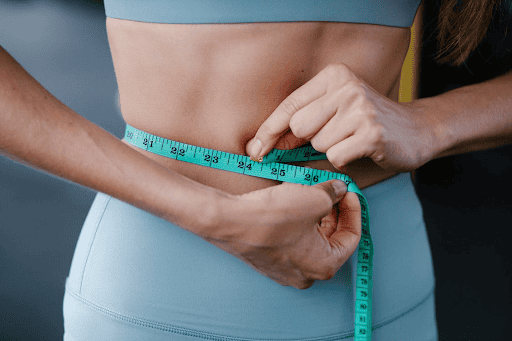 Despite how much you exercise or how healthy your diet is, sometimes it's harder to get rid of that stubborn fat, mostly because of genetics. Considering that we are the only ones observing it, we are our own worst critics. This is what usually motivates us to take action. Usually, surgery would be the most-efficient option, but a lot of people feel it's excessive and daunting. Fortunately, there are a number of non-surgical, non-invasive fat-reducing and body contouring treatments available that are viable options. For those looking for safer alternatives, we will further discuss all non-surgical, fat reduction treatments in Melbourne today.
Magnetic Fields To Shape The Body
High-intensity focused electromagnetic (HIFEM) technology is employed in magnetic field body contouring procedures like EMSculpt to simultaneously target fat and muscle. EMSculpt is excellent for individuals who are currently in good condition but wish to lose persistent belly fat, raise and tone their bottoms, or get rid of love handles.
The 30-minute procedure uses powerful electronic magnetic pulses to cause the muscles to contract like never before. Without the typical post-workout pains, it is the equivalent of performing 20,000 sit-ups in a short period of time.
Cryolipolysis fat reduction
Another popular non-surgical approach that you may consider to remove fat is cryolipolysis (fat freezing). Cryolipolysis is a technique used in many different therapies, with CoolSculpting being arguably the most well-known.
In procedures like CoolSculpting, the fat cells are frozen under controlled cooling, destroying them and preventing their regrowth.
The procedure takes between 30 to 60 minutes, during which fat in the desired location can be decreased by up to 25%. Additionally, it only takes a couple of sessions to truly notice a difference in the results. To ensure that your expectations of this practice align with the reality of the procedure and the results it will produce, talk to a practitioner beforehand.
Radiofrequency fat treatment
Radio frequency therapy is another method for reducing body fat. This non-invasive procedure employs radiofrequency radiation to burn and kill fat cells by penetrating them with heat. AccentTM, VelashapeTM, and ThermageTM are a few examples of radiofrequency fat removal procedures.
In the case of non-invasive fat reduction, pads are used to transfer radiofrequency waves deep into the skin. The energy transforms into an intense heat that increases collagen and destroys fat cells. When a cell dies, it is metabolised before being expelled from the body through the lymphatic system.
Targeting bellies, double chins, upper arms, and muffin tops are effective uses of radiofrequency therapy practices. Depending on the therapy, sessions last an hour and require between 4 and 10 sessions to achieve optimum outcomes.
Radiofrequency fat reduction procedures don't require any downtime, but you experience side effects, including bruising, discomfort, or redness for up to 24 hours following the session.
Ultrasound technology
Using ultrasound technology, commonly found in Ultrashape, is another technique to eliminate stubborn fat. As there is no hot or cold sensation, this body sculpting and fat loss procedure is a crowd favourite that targets the thighs, belly, upper arms and bottom.
The fat cell walls are destroyed, and the skin is tightened, when the ultrasound technician sends high-frequency pulses through the skin and into them. The fat is then naturally broken down and released as triglycerides.
You may resume your day immediately after Ultrashape since there is no healing process or time required. Many experts advise three sessions or less for the best effects.
Why Choose Mainstreet Cosmetics?
Our Cosmetic & Skin Centre provides each patient with personalised, one-on-one treatment, supported by skilled skin specialists, cosmetic therapists, and nurses. Our patients are more likely to benefit from their skin care treatments and feel confident in their choices as they feel at ease with our physicians and nurses. Our commitment to providing only the finest outcomes keeps our clients coming back to us for all types of fat and skin tightening in Melbourne, ensuring their confidence in us.
Get expert advice for all sorts of skin treatments by getting in touch with us today. Give us a ring at 03 9739 3830 or visit our website at www.mainstreetcosmetic.com.au.